Learn DJ & Electronic Music Production
Rated Among the Top Music Schools by Higher Education Review in 2019 with cutting edge technology.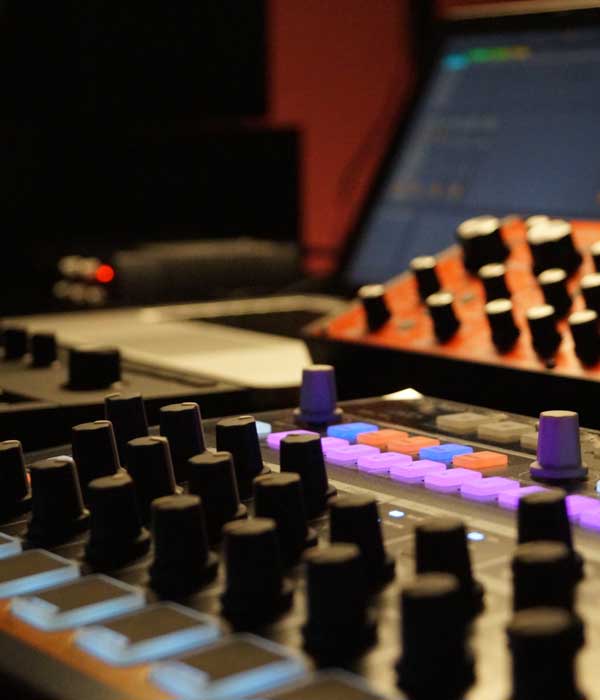 Our Certified Electronic Music Production course will help students get an insight to the DAW Ableton Live. If it is your dream to becoming a Music Producer, then it is important to have a solid understanding of the skills and the technics that will help you progress further.
For The Record Pro DJ course is designed to help every student becomes masters of the DJ console.With all the latest Pioneer and Native instruments gear. Our students will be taught to mix on Vinyl, CDJs and digital platforms such as Pioneer Rekordbox DJ & Traktor Pro.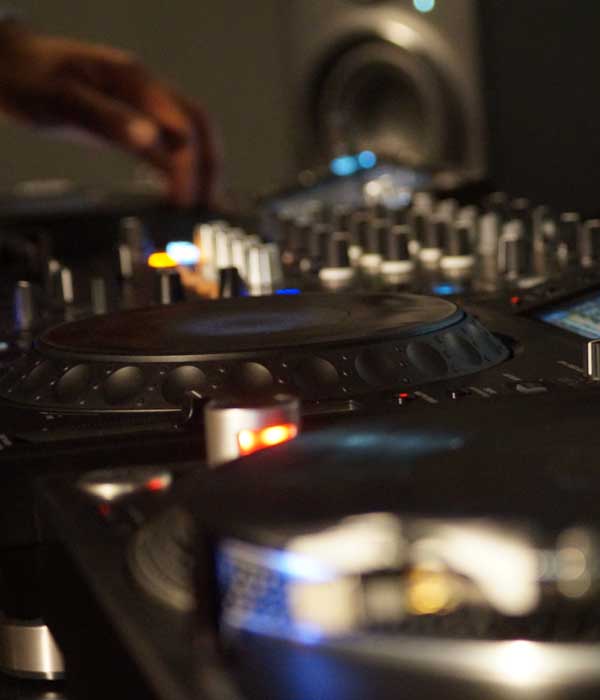 Not sure about the course?
Who are we? 
A music schoolfor artists, by the artist. For The Record Music Schoolis the brainchild of Lew Hilt aka Kount. The school was founded on the principle of making quality education affordable to those who have a love for Music Production and DJing.
With a spacious studio, fully equipped with the latest industry-standard equipment, For The Record Music School is one of the finest music schools in India. Located in Gurgaon, the music academy focuses on DJing and Electronic Music Production.
What do we offer? 
We offer the best possible education, unlimited practice time in the studio and small class sizes so each student gets individual attention and mentoring. 
At For The Record Music School, we believe that with the right guidance you can turn your passion into your profession. Our DJing and Music Production courses have been carefully structured to give you the best opportunities to learn, grow and work as artists in the music industry today. 
We understand that most of the music courses available in the market or through online tutorials are insufficient for optimal learning. We have identified the gap between the student's needs and industry requirements. Our faculty has over twenty years of experience in the music industry and has carefully designed the curriculum keeping the current music climate in mind. In addition to the curriculum, we organize guest lectures with some of the music industry's finest DJs and Music Producers making sure that you are learning from the best.
Check out our courses for a more in-depth understanding of our curriculum and what we have to offer.
Stay updated with the latest tech releases and workshops we conduct.
Want to learn synths, it doesn't get easier than this, check out ableton's new cool and fun approach in to synths.
https://learningsynths.ableton.com
Beatport's streaming service for DJs now available in rekordbox as public beta
The controversial new LINK product, which streams tracks directly into DJ performance software, is available to test now.
https://www.residentadvisor.net/news/44030
Check this space for upcoming workshops and masterclass events.
Phone: +91 98109 97708 |
Email: info@fortherecord.co.in
Address: D-101, Pioneer Urban Square, Golf Course Extension Road, Gurgaon 122002