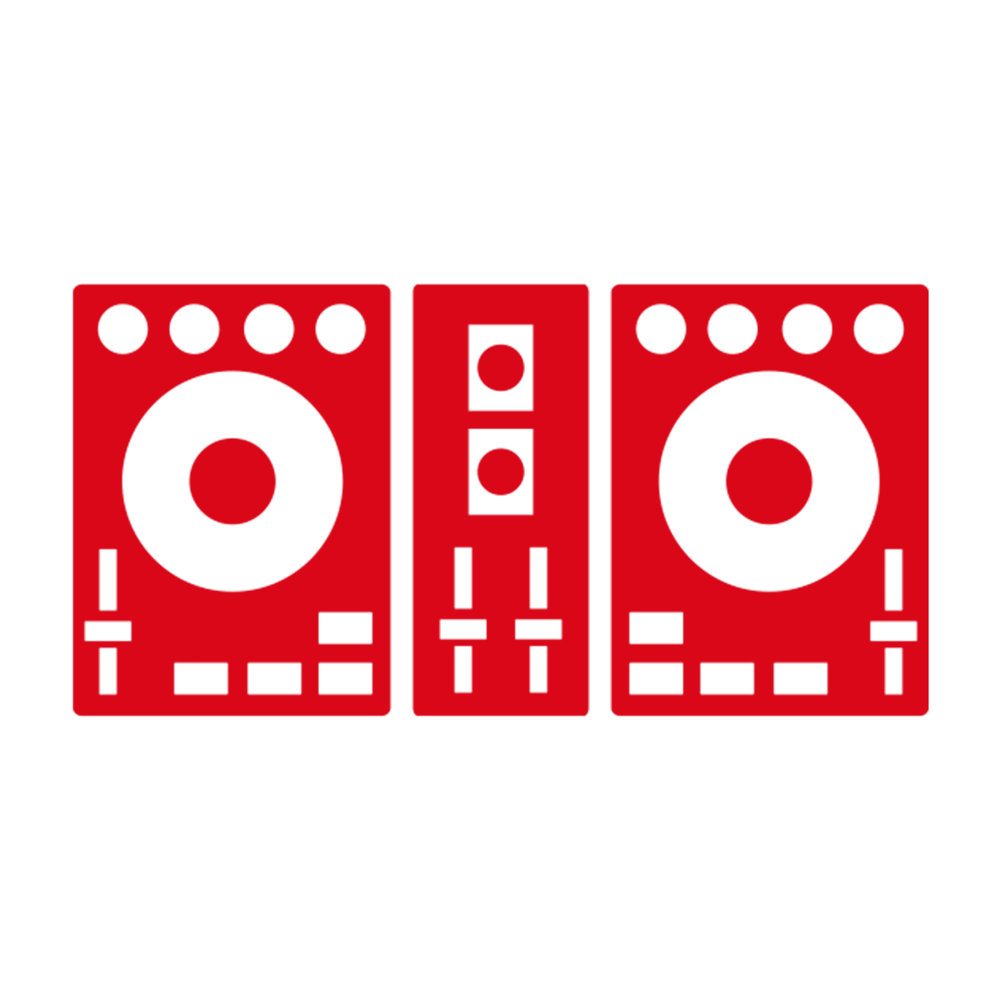 Pro DJ Course
The Pro DJ Course is a comprehensive and advanced DJ course for those interested in DJing as a profession. Using the latest Pioneer and Native Instruments gear, students are taught to mix on vinyl, CDs and digital platforms such as Pioneer Rekordbox DJ, Traktor Pro, and Ableton Live. The course is divided into three sections: beginner, intermediate and advanced. Learn the basics of DJing, from an overview of your equipment to how to create sets and ultimately how to perform in front of a live audience.
Equipment Over View
Fundamentals Of Beat Matching
Cueing & Releasing
Turntables
CD Players
Mixing
Equalisation
Song Structure 
Genreas
Creating Sets
Drop Mixing
Looping
Effects
Sound
Harmonic Mixing
Rekordbox Music Mgmt.
Rekordbox DJ
Hot Cues
Traktor Pro 3
Sampling & Sequencing
Remix Decks
Ableton Live
Promotion Tips
Performance
Classes conducted on weekends (Saturday & Sunday)
Not sure about the course?
Hands down, this is one of the finest music schools in Delhi NCR you could learn from. They will make sure of the fact that you're aware of the basics.I had taken up the Advanced DJ course. During, as well as post completion of the course, I've not only been taught how to mix and match beats, but also the business aspect of the art. This to me, has been very helpful, enabling me to get opportunities to play at good venues.I totally recommend this Music School to all aspiring musicians.
One of the premier DJing and Music Production Institute in North India.
Highly professional and experienced faculty makes this place stand out. If anyone wants to learn from the best in the industry they must get enrolled here. Apart from the music , you will also learn the business involved in the music industry.
They also organise Music Production and DJing workshops which anyone can attend even if someone is not a regular student, which provides with insight of the music industry and its discipline.
If someone aspires to become a successful Music Producer or a DJ this is the place to get enrolled.
A boutique music school in Gurgaon- well equipped with all kinds of studio needs, a very warm and experienced faculty, I really enjoyed learning DJing here. The highlights include starting our very first class with mixing lessons on the Turntable itself- the very foundation of DJing, and finally doing my showcase on the last day of class at one of my favourite clubs- Auro! Come here for a holistic learning experience- beyond the CDJs, into the world of experimentation, music entrepreneurship, community building and defining your own sound and artist strategy.
Phone: +91 98109 97708 |
Email: info@fortherecord.co.in

Address: D-101, Pioneer Urban Square, Golf Course Extension Road, Gurgaon 122002